| | |
| --- | --- |
| | Ethical Pledge |




Vintage Bookstore
123 Main Street
Anytown, NY 20317
USA
(212) 555-4321
(212) 555-1234 fax

Send Us

E-mail

© Copyright 2011
Vintage Bookstore
powered by Website2Go.com
All Rights Reserved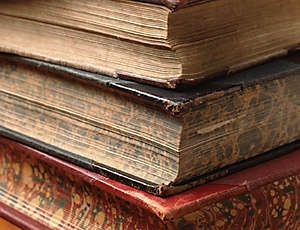 From our Code of Ethics



We pledge to you that:

1. We will never misrepresent value in buying and selling. We recognize that there is a wide variance for pricing in the Antiquarian Book trade, and no absolute criteria for pricing exists. However, we will endeavor to follow generally accepted market values as found in current auction prices, dealers' catalogs, and such pricing guides as are commonly accepted.

2. We will provide prospective customers with all information known to us about any flaws or defects in material offered for sale. Ordinarily, this should include a full collation of items offered at $100 or more.

3. We will allow for return of items purchased from us, with a full refund or exchange, if the customer discovers flaws or defects which were not previously noticed...if such return is made in a timely manner, and insofar as we are persuaded that such defects were present at the time of sale and were not occasioned after the purchase.

4. We will make no alterations to material we offer for sale where such would tend to deceive customers as to the edition, state, or basic condition of such material. This does not preclude skillful cleaning and repair.

This is our pledge to you!